Contoh pidato berbahasa inggris "building up the spirit of youth" memberikan motivasi agar membangun semangat muda sehingga prestasi dan kesuksesan bisa diraih lebih dini.
Building Up the Spirit of Youth
Assalamu'alaikum wr.wb
With all due the respect to the honorable Mr. Principal, to honorable Mr. Homeroom teacher of my class, to all of my teachers as well as to my dearest friends from the third grade attending before me.
First of all, let's say our praise and gratitude to God the One and Almighty due to His illimitable grace and blessing that give us this good occasion to still gather here in our best of health.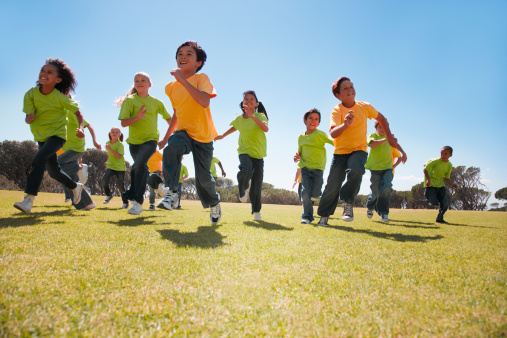 Ladies and gentlemen as well as my companions that I love the most,
If we look at the today's facts, most of people tend to be indulged too much by the modern era. The superiorities of technology that enhance over time truly lull us to sleep very easily. The televisions use remote control, cell phones have very complete features that ease us in every need, and motorcycles are countless that we can see in every street. In this era, everything is all-found easily wherever and whenever you want. By only pressing a single button, you can have all the things you want. These things really fondle us too much, so there comes out a bad habit, namely laziness. Everything is becoming all-easy that finally makes us to stop doing anything that we think is a bit hard to do, "I'm too lazy" they said.
If we keep letting this thing happen, then it will certainly bring bad effects for us and our futures. As youths, we also need to watch out of this "laziness" disease. This laziness disease will truly bring danger to our future if we just let it by. Over time, it will perish us and make us unable to do anything when facing the difficulties in life.
To all of my companions that I proud of,
Therefore, let's from now on we start to pull up our sleeves and rise up our spirits. Do not let the laziness fetter us. Do not let the laziness chain us and make us a cowardly generation, make us a weak generation that has no power to do anything in world.
We have to be the youth generation that can be proud of and relied on by everyone. We have to be able to be the renewing agents for our society and environment. Youth is the time that's full of spirit; therefore we really need to lead our time left into positive actions. We make ourselves models of goodness that affect even more spirit, enthusiasm, and positive things to our other companions.
I have a few steps that can prevent us from laziness:
Firstly, do not take anything into consider too long before doing something. Force your self out to get up and make a move so that the laziness cannot trap you.
Secondly, maintain your hope of success. Hope is the power that makes us survive in even any hard times and conditions. A fiery hope in your soul will break free you from the poison of laziness.
Thirdly, take your time outside and try not to isolate yourselves. Hang out with your friends since they can really give you spirit whenever you need. However, try to make friends with good people instead of bad ones that will just make us even worse.
That's all I would like to say. I hope we can meet again someday. Thank you for the attention. Please forgive me if I made mistake on my words.
Wassalam. Wr.wb